A million wildebeest can't be wrong!
They come here during the rains, December through May. They calve on the plains in February, they gallop through the woodlands, they swim across the lake.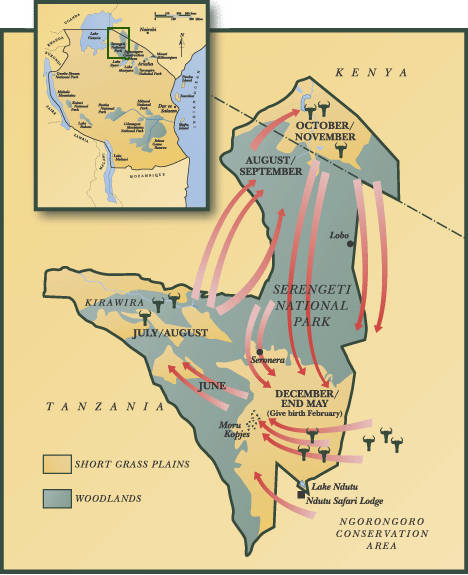 From June through November, the plains are dry and the great herds gone. This is the time when the resident animals converge around Ndutu's waterholes and marshes – elephants, giraffes, impalas, every kind of cat, a profusion of birds.
Wet season or dry, there's lots to see, and you'll never feel just one of a herd.
Want to see where the wildebeest are? Track the migration on Herdtracker.
People have been coming here for millions of years.
This is where we first became people. Learn all about it at the Olduvai Visitor Centre, just an hour's drive along the gorge.
Discover your roots – no wonder it feels like home!
Just relax!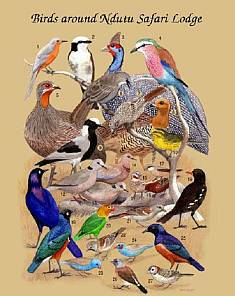 Take a day off, read, write those post cards, catch up with your diary.
Observe wildlife close up and personal around the lodge.
Contemplate an ancient, twisted acacia tree.
Marvel at the variety of our birds (we have 400 species to choose from).
Toast your toes by our campfire while you wait for the lions' roar.
Plan your next visit because you'll want to come back!!